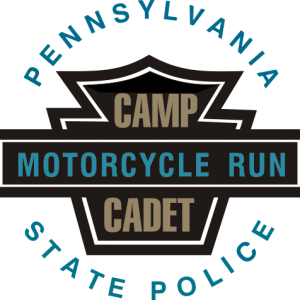 The 2017 ride took place on May 21. Check back in the spring for information on the 2018 ride.
The 2017 ride began and ended at Lenape Vo-Tech located on Chaplin Avenue in Ford City, PA 16226.
9-11 am: REGISTRATION - Coffee and donuts provided
11am: RIDE BEGINS - Food, beverages, raffles and entertainment will follow
1:30 pm: COOKOUT BEGINS - Food and beverages will be provided FREE to all registered participants
REGISTRATION
Pre-registration is $20.00 for bike and driver, $10.00 for a passenger on a bike
Day-of registration will take place May 21st between 9-11 am
ALL REGISTRATIONS INCLUDE A T-SHIRT, FOOD AND BEVERAGES
SPONSORSHIPS
Personal or Business sponsorships are available. Your name or business name will be on the back of every T-shirt issued or sold for the event.
Sponsorship contributions are as follows: $50.00 for small lettering (approx ½") and $100.00 for large lettering (approx 1"). Deadline for sponsorships is 05/15/17.
PAYMENT
Registrations and Contributions can be made by check or money order payable to Armstrong County Camp Cadet, and sent to: PENNSYLVANIA STATE POLICE KITTANNING BARRACKS - CAMP CADET MOTORCYCLE RIDE - 130 Parkview Drive Extension - Kittanning, PA 16201
REGISTRATION FORM