2017 CAMP IS IN SESSION
Photographs of Camp activities will be posted each evening. Stop back here to see what this year's Cadets are experiencing at Armstrong County Camp Cadet.

During the week-long summer camp, held each year during the last full week in July, Armstrong County youths ages 12-15 strengthen their character, learn self-discipline and gain a sense of responsibility. Camp Cadet is structured… but fun. Armstrong County Camp Cadet is a co-operative project of the Pennsylvania State Police and civilian volunteers. There is never a fee for attendance at Camp Cadet.
View the daily photo galleries here, using the "2017 Camp Photos" tab, or on the official Camp Cadet Facebook page.
 CAMP CADET FACEBOOK PAGE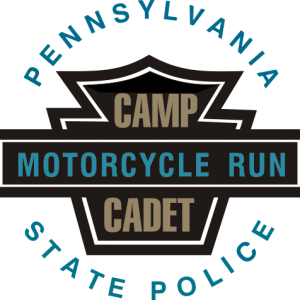 The 2017 Motorcycle Run was a huge success!
Plan on Joining us for the 2018 Ride!